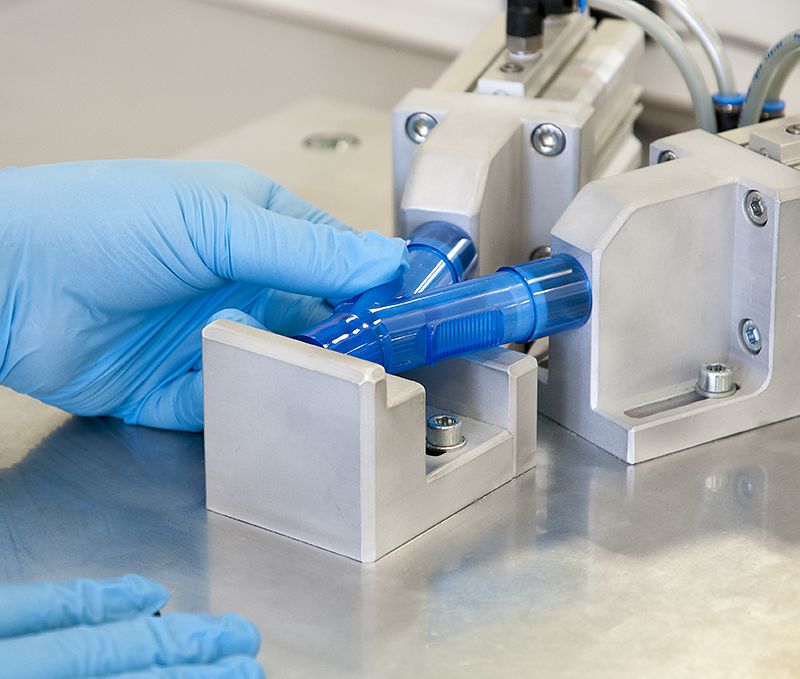 Perfect fit and safe too!
To a large extent in the medical field, injection moulded and extruded products are assembled into partly complex sub-assemblies in either small or large production runs.
In-house produced or sourced single parts and component parts are assembled into medical products under clean-room conditions acc. to ISO class 7, before these are packed in a further fabrication sequence.
Depending on and under certain circumstances, technical sub-assemblies & systems are likewise put together under clean-room conditions or in a normal environment.
In accordance with client wishes, the resulting sub-assemblies or systems can then undergo testing, either taken randomly or per 100%.