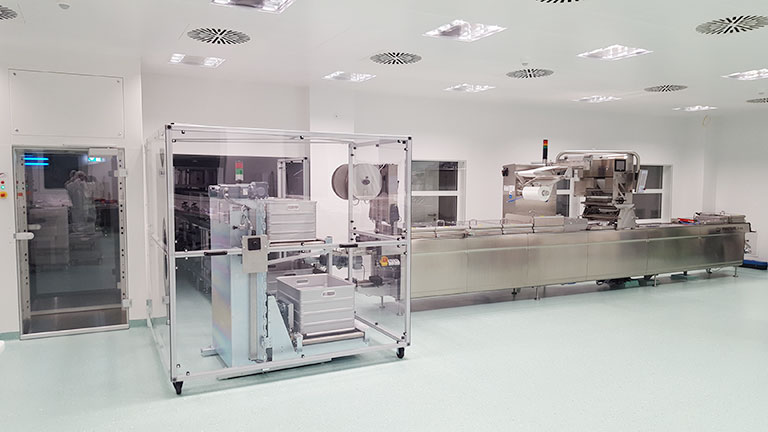 The manufacture of medical products is dependent on a number of influencing factors
Manufacture and thereby the quality of the medical product created is among others, influenced by prevailing environmental conditions. So, in order to guarantee a lowest possible impact from environmental influences on our medical products and medical components by agents such as dust, air-carried microbes, aerosol particles etc., SEM-Plastomed has a policy of assembly & packaging exclusively in clean-rooms in accordance with ISO class 7 and according to DIN EN ISO 14644-1 and GMP-C.
Following qualification of the clean-rooms according to the aforementioned classes, the environmental conditions are continually monitored and documented in clearly defined cycles. Only this, together with a combination of personal teamwork and surface hygiene can it be possible to manufacture hygienically faultless & clean and high quality medical products as well as components.
Therefore, imperative for us is the definition & control of environmental conditions as a decisive element for quality assurance of medical products.