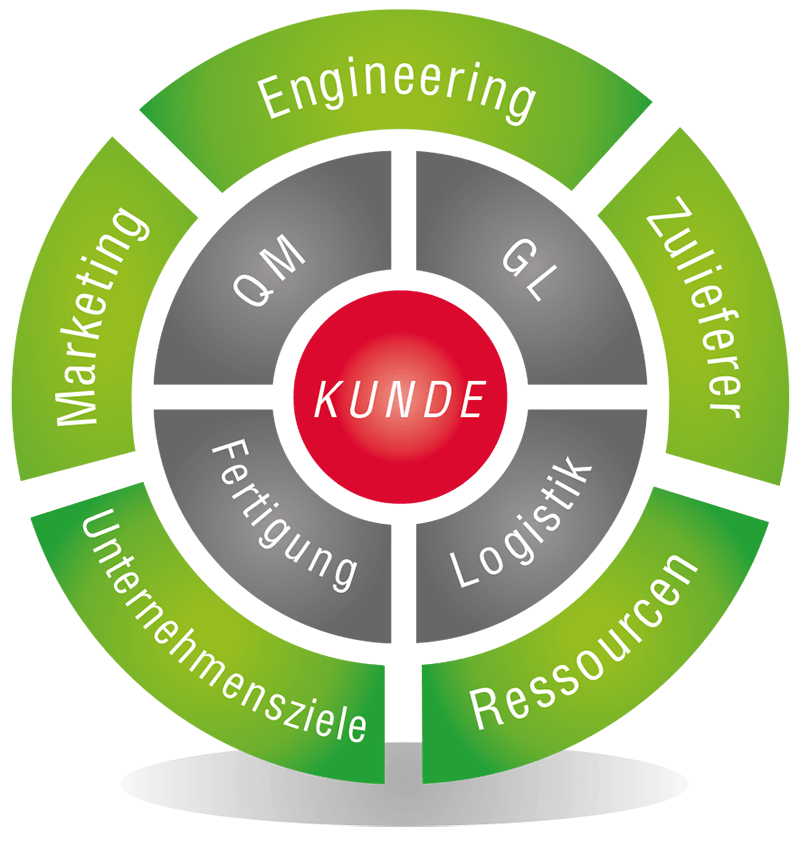 Quality is a most important aspect of our company policy and forms the basis of all our dealings
Quality for us is reached through acceptance of quality goals within the company. This is realised when management and quality management cooperate together so that the goal of quality policy is known, understood and brought into reality at all levels of the company. Furthermore, it provides the necessary personnel and financial resources. Our company is rightly obliged to meet operationally economic, qualitative, social and environmental requirements.
Our company goals in relation to quality optimisation are:
raising client satisfaction through individual response to each challenge and question posed.
constantly optimising product quality through advance project planning and lived quality circles.
attainment of advantages over competitors through continuous monitoring and evaluation of strategic success factors.
Flexibilisation of processes by means of a transparent organisation as well as usage of multifunctional production machines.
Optimising the interface to suppliers and sub-contractors through the realisation of a modern procurement system management.
raising the team motivation through expansion of a trusting, reflectively responsible and agreeable working environment.