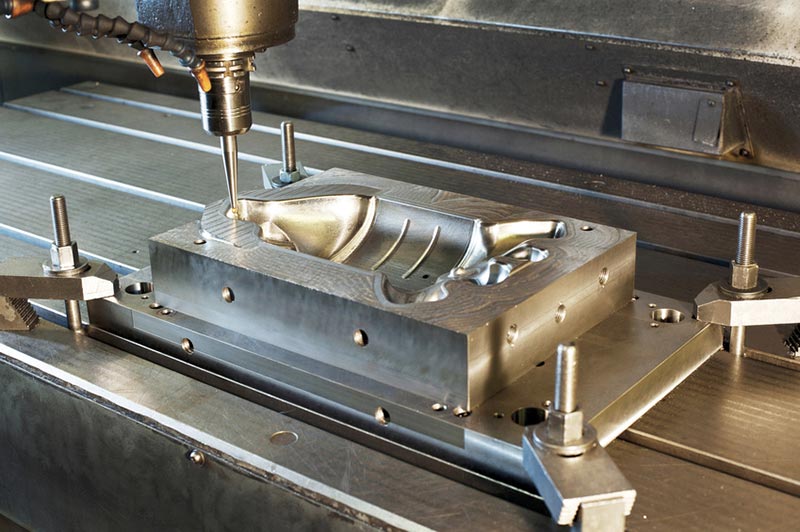 Highly precise and economical!
Tools and ancillary equipment required for the fabrication of plastic products and component parts are produced by long-standing German partners in accordance with our specifications and the appropriate drawings, together with 3D datasets.
Our series production tools deliberately exceed the planned guaranteed number of pieces and are designed to be as maintenance-free as possible.
Small repairs and maintenance work on moulds and such are carried out by our own maintenance team.