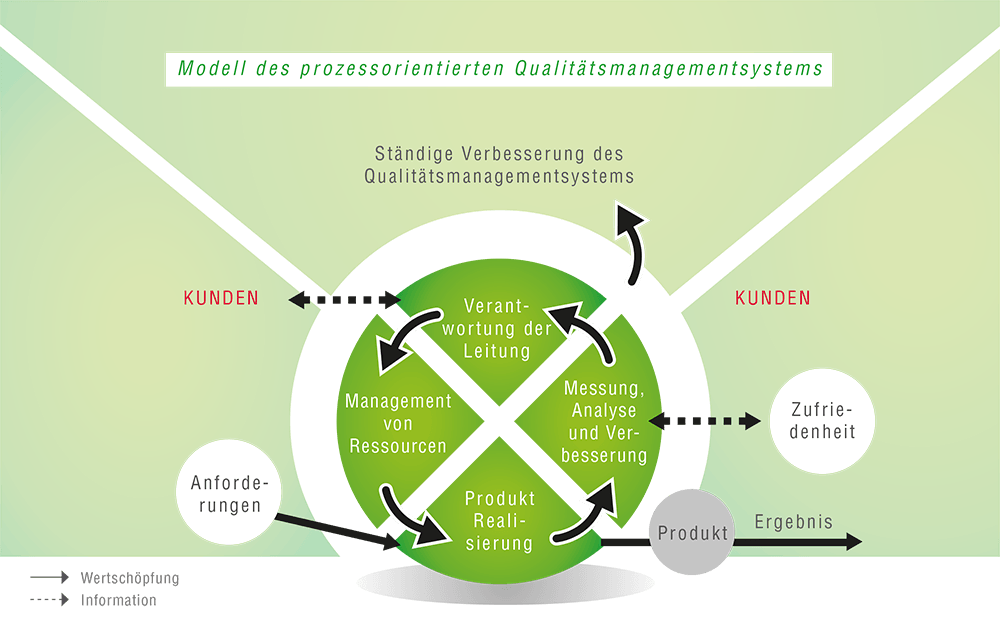 To best fulfil client requirements, for planning, implementation, monitoring and continual further development of all quality-relevant activities as well as improvement client satisfaction, we maintain a certified quality management system in accordance with EN ISO 13485 and EN ISO 9001. Furthermore, relevant demands laid down in Directive 93/42 EEC are respected, recognised, implemented and correspondingly certified.
A clearly defined in-house Quality Policy is made possible through well-planned measures. One very important aspect for the politics of quality is all involved are fully aware of the need for quality-conscious, client-orientated and responsible workmanship.
Demands laid down in the Medical Products Law have been integrated to adhere to national law.